OmniGraffle Pro 7 7.3.1
WHAT'S NEW IN VERSION 7.3.1
OmniGraffle 7.3.1 is a minor update focused on bug fixes.
• OmniOutliner Import — Fixed a bug that caused OmniOutliner 5 imports to fail for some users.
• AppleScript — Fixed a bug that prevented AppleScript from accessing the frontmost window.
• AppleScript — Fixed a bug that caused an "AppleEvent handler failed" error when trying to get the current window selection.
• Style Tray — Fixed a bug causing the Style Tray to not reflect the current selection when the tray is in the toolbar. The Style Tray also wasn't staying in the toolbar after restarting the app, that's fixed too.
• Size Uses Printer Pages — Fixed a bug that caused the "Size uses printer pages" checkbox to uncheck when the canvas size changed.
If you have any feedback or questions, we'd love to hear from you! The Omni Group offers free tech support; you can email omnigraffle@omnigroup.com, call 1–800–315–6664 or 1–206–523–4152, or tweet @OmniGraffle.
If OmniGraffle empowers you, we would appreciate an App Store review. Your review will help other people find OmniGraffle and make them more productive too.
Screenshot / 软件截屏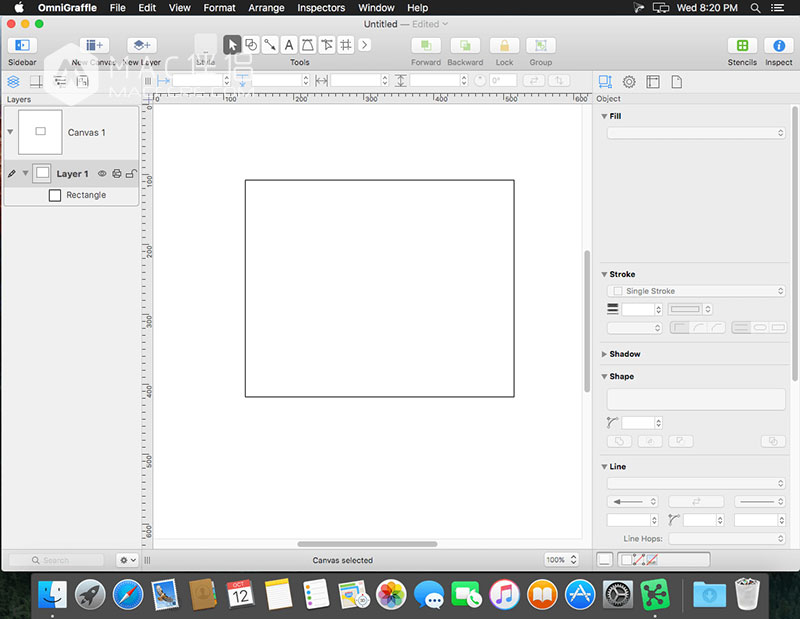 System requirements / 系统要求
OS X 10.11 or later
Links password / 下载密码:
解压密码:macfere.com
Download links / 下载地址